Love Knows No Distance
---
Hi! We are Michelle and Frank!
If you are in a long distance relationship, then you have come to the right spot!
Home of the longest list of ideas and activities for long distance relationship couples to do from a distance, Loving From A Distance was created by my husband Frank and I to help others in long distance relationships like us. Here you will find advice and tips on how to make your relationship survive the distance, a supportive community of fellow long distancers, inspiring pages including true LDR stories, as well as other resources relevant to those in "geographically challenged" relationships.
If you found this site because you have been questioning whether or not a long distance relationship can work and are looking for an answer, the answer is yes: LDRs can and do work. Frank and I are just a single example; there are many more if you just look around our site. Just browse around our pages and the Long Distance Relationship Community and you'll find the inspiration you're looking for ?
---
A resource for your long distance relationship
Browse our pages to find inspiration, strength, and advice for your long distance relationship. Here are just a few to get you started: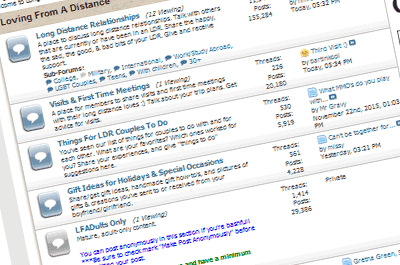 Join our community of over 20,000 members! Get support, give advice, share the joys and sorrows of long distance relationships. Make friends with people who understand why you're dating long distance.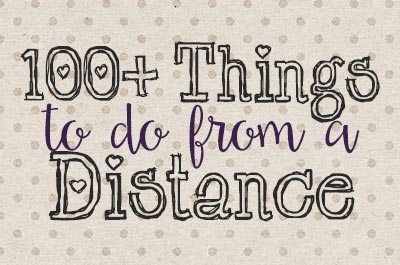 Defy the distance! Browse through our list of things you can do with your partner while you're apart.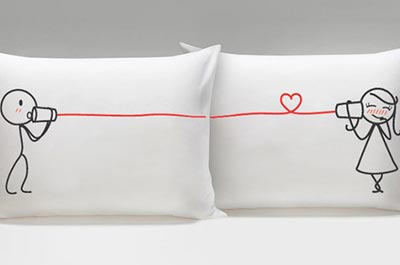 Browse our list of the best long distance relationship gifts on the web!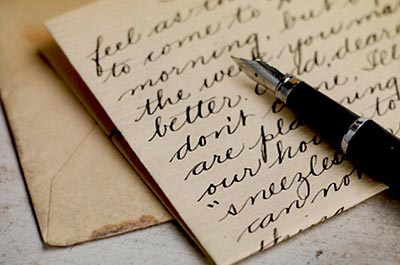 Read long distance relationship love letters, and submit your own!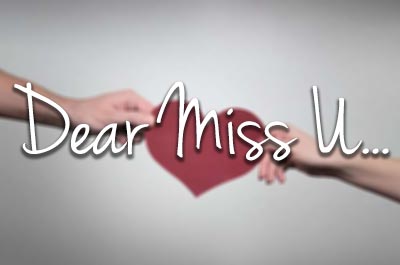 A long distance relationship advice column. Read past issues of Miss You Issues, or ask Miss U a question of your own.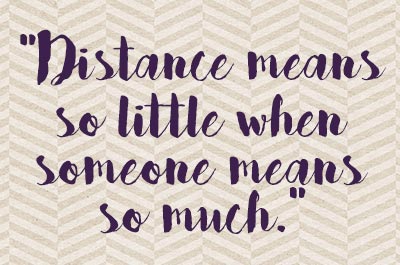 Quotes that will hit you right in the feels.
Shop Loving From A Distance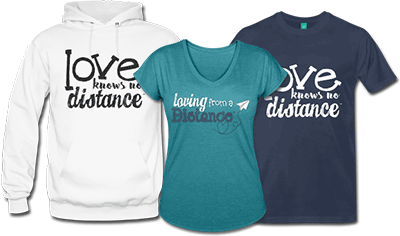 T-Shirts
Sweatshirts
Tanks
and more!
Shop Shirts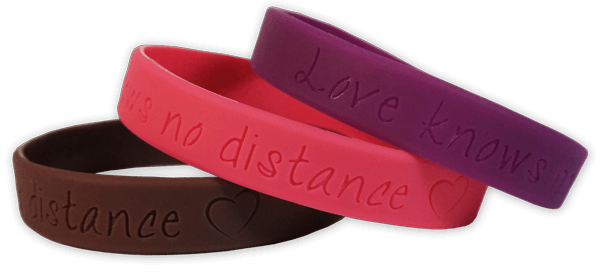 Available only on LFAD!
Thousands of couples from around the globe wear our bracelets!
(also availabe as keychains!)
International Shipping
Place 1 order, Ship to 2 addresses (LDR Friendly!)
Send with a gift message
Get Bracelets