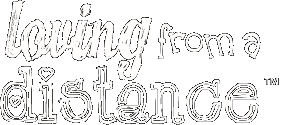 Hi! My name is Michelle, his name is Frank!
If you are in a long distance relationship, then you have come to the right spot!
Home of the
longest list of ideas and activities for long distance relationship couples to do from a distance
, Loving From A Distance was created by my husband Frank and I to help others in long distance relationships like us. Here you will find advice and tips on how to make your relationship survive the distance, a supportive community of fellow long distancers, inspiring pages including true LDR stories, as well as other resources relevant to those in "geographically challenged" relationships.
If you found this site because you have been questioning whether or not a long distance relationship can work and are looking for an answer, the answer is yes: LDRs can and do work. Frank and I are just a single example; there are many more if you just look around our site. Just browse around our pages and the
Long Distance Relationship Community
and you'll find the inspiration you're looking for :)
Our most popular page is our list of
100+ Activities for LDR Couples To Do!
Frank and I started our long distance relationship (LDR) in April 2006. Frank is from Massachusetts and I am from Maine. We were 250 miles apart. From April 2006 - May 2008, Frank was going to school in New York, a whole 11 hours away from me! We closed the distance on July 21, 2011 and happily married as of June 29, 2013. It was more than worth the wait. :)



Love knows no distance™ Bracelets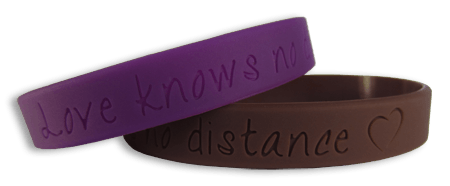 Thousands of couples across the globe wear our bracelets as a reminder to stay strong during times apart, because "Love knows no distance!"
Get yours now!