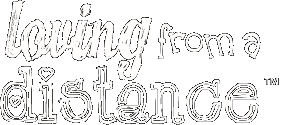 << Back to Long Distance Advice Q&A's
Coping with a long distance relationship
July 18, 2008
Ok well, me and my boyfriend Devon have been going out for almost 4 months. See I live in the U.S.A. and he lives in Canada and it really depresses me how we don't ever get to see each other in person. Like I can't hug him or kiss him, and I can't spend time with him. I know what he looks like, I've gotten on webcam for him several times, and he's on his everyday. I can't call Canada yet, my best friend calls him for me sometimes. So I know what he sounds like. I just don't think it would work out cause we can't see each other! We're in love with each other though, I just don't want to break his heart, and I know I'll regret it later. I just really don't know what to do. I know we'll meet someday and all, but its too hard for me. 'Cause I mean, I get tired of typing all day, I want to be with him! Well, we met on a website called IMVU, I'm not sure if you know what that is. But my friend Miranda met him first, and she began to like him. Then so did I, she stopped liking him after a month or so and got a new boyfriend. Me and Devon have known each other for almost 6 months. After about a month, we started going out. I can't call him because I don't have international long distance yet, and I only have a cell phone as a home phone at the moment, and my mom said its too much to call another country. Yes, I am going to be able to in the future, my mom said she would get it when her fiance gets his money from a court case, and we're going to buy a new house. She's going to ask him about it, I'm sure it'll be a yes. Well, I really don't know about us being able to meet each other, he said he was going to try this summer. But we don't know yet, and if not he's going to convince his mom to let him come this winter, I hope so. But if not, I don't think I can go on much longer. Can you help me with this? Like, I just need advice on how to make this better...
Maycie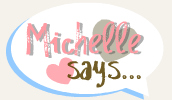 Welcome to long distance relationships, Maycie! What you describe is typical of a lot of other long distance relationships... you just can't get enough of the other person and the separation feels like torture! I know that it may seem frustrating but this is what a long distance relationship is. You're doing what you can right now, and that is great. Once you are able to call him more often you'll feel 100 times better I'm sure. As Frank has suggested, there are programs such as Skype and SightSpeed that allow you to talk for free online that may help out some of your typing fatigue. You can check out our
"Things for LDR Couples To Do" list
. You may want to try some of those out since a lot of them are activities couples can do besides talking on the phone or instant messaging with each other. A popular online game you could try out is Second Life. It's a virtual world where you can interact with other people, and you design your own avatar. It's becoming popular for those in long distance relationships.
To be in a long distance relationship it takes a lot of love and effort. Not everyone is capable of sustaining a long distance relationship and that's okay, it's not always the right thing for everyone. If you feel a long distance relationship isn't for you, it's all right to back out of it. Don't feel afraid you'll hurt him in the process. You have to make sure you're happy first and foremost.
Michelle
Skype allows you to talk between user to user for free, or even make cheap phone calls to other countries. Also look at SightSpeed. Check them out and consider having Devon get it as well. As for not being able to see each other, yes, that is very hard. It is the hardest part of LDR, however, if you save up money and he saves up his, maybe you could take a road trip and meet in the middle? I know it is a lot of money, but it is a thought. Another thing to think of is that sometimes, having a relationship that is not physical at first is beneficial. It allows you to meet the person as is and learn who they are, before passion takes over and you will be distracted from the problems the relationship has.
Either way, whether you get to see him or not, if you truly feel that you can not stand to be with Devon without being physically with him, you need to end it now. It is not feasible to move closer to him, or vice versa. And it is awful to be in a relationship were one of you is unhappy and the other doesn't really know it. So do some deep thinking and find out what your BRAIN wants as well.
Frank
<< Back to Long Distance Advice Q&A's