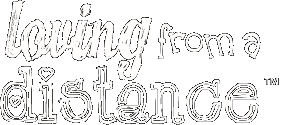 Top 5 Communication Tools Used by Long Distance Couples
There are many communication tools available to those in Long Distance Relationships. But, which ones are most used by long distance couples? That is what Michelle and I set to find out. A while back, we asked all of our members to send in your stories and opinions on your favorite online communication tools. Using your contributions and a little research of our own, we have compiled a list of the top programs used by you and others in LDRs.
1. Skype
Skype
is a free video and voice chat service. It is the most used online communication tool by our "Loving From A Distance" members. Millions of individuals and businesses use Skype to
Make free Skype-to-Skype phone calls
Video chat
Send instant messages and share files with other Skype users
Make low-cost calls to landlines and mobiles (as low as $12/mo for unlimited calling)
For international couples, who would otherwise have outrageous phone bills, they use Skype as an alternative.
Click here to download Skype for free!
What long distancers have to say about Skype:
"The program is easy to handle and can connect you so much better with you certain someone." - Eileen

"Seeing him say he loves me, watching him play his bass, singing Zeppelin together...4000 miles and a massive pond between us, and still I feel like he's right there." - Midge

"Skype means not only can we type chat, but also verbally talk to each other free of charge, for as long as we like." - Joey

"Skype is fantastic because it allows us to communicate directly without using up tons of cell phone minutes." - Emily

"The sound is much better than a cell phone call and the video quality is much better than ichat" - Bess

"With Skype, we can speak to each other whatever time of the day we want [since we are on different cell providers]! We don't even bother talking on our cell phones anymore now that there is Skype." - Gina

"Our relationship is stronger all because of Skype!" - Jennifer
Check out the Skype Store!
To purchase a subscription or Skype products visit:
USA Skype Store or the Skype Store Europe .
2. Windows Live Messenger
Windows Live Messenger
, formally known as MSN Messenger, formally known as Windows Messenger are all the same program, allowing you to instantly connect to your significant other and talk via the computer. It is the second most used online communication tool used by long distancers that took our survey and it got many postive reviews for it's sleek look, cool little features, and many positive reviews.
Windows Live Messenger (WLM) has the basic features that make a great communication tool, such as instant messaging, emoticons, and the ability to use your webcam for video calls. What sets it apart from the rest is the quality of the extras. As the website says, its "More than just chatting." You have the ability to send SMS (or text messages) from this chat client, you can customize the look of the program to fit your personality, and can add pictures right into your chat conversation. If you sign on while your significant other is offline, you can leave little love notes for them to read when they next sign online. An extremely interesting, and innovative, feature of the program is the ability to write or draw handwritten messages right in the program! For me, one of the cutest things about this program is the ability to 'nudge' your partner (shake their chat window on their computer to get their attention) instead of waiting for them to notice that you sent a message.
What long distancers have to say about Windows Live Messenger:
"The official messenger of my LDR ...always has been a reliable communication tool." - Lili

"MSN is the main reason for me using my laptop. I use it to keep me and my LDR going." - Tayler

"If you set the mic and cam up, it's almost like talking face-to-face, just without the physical contact." - Laura
3. Google Video & Chat
Number 3 on our list goes to
Google Video & Chat
. Michelle and I have used a number of different chat and video programs, but since we both have GMail accounts we have completely switched to Google's chat features. Michelle and I use Google Video & Chat all the time and we love it, and is by far the best program we have used.
You can either download the client Google Talk or use the chat features in your GMail account. The downloadable version of Google Chat/Video is a very light (small download, low featured) program that is very easy to use and uses very little system resources. Michelle and I use the latter version in our email accounts and it allows us to browse our email and chat with each other at the same time and lets us pop out the chat and video in a separate window so we can customize its size. Since you have the option to chat exclusively on GMail, there is no need to download any programs, making it perfect for the workplace.
Michelle and I have found Google's program to have high quality video and voice features, which you can experience after you download a small plug-in to your browser. There are also a bunch of animated emoticons that you can type in, such as :(|) for a monkey face.
We strongly recommend Google Video & Chat for those that already have GMail accounts.
What long distancers have to say about Google Video & Chat:
"We switched to gmail and LOVE it! We have had no issues with it. It allows us to both be on video AND visit other sites/send eachother links at the same time. Gmail video has proved to be very reliable and dependable. It always starts up, never freezes and has never once kicked us offline. ...We also use the gmail chat from our cell phones. We can chat just like in text form without incuring international charges for texts. " - Kate

"I typically do video chat through this while also checking and writing emails" - Tayler


4. AOL Instant Messenger
The venerable
AOL Instant Messenger
, AIM, has been around since the dawn of instant messaging. AIM is the standard messaging client that allows normal text chat and video chat. In my personal experience, I have not had much luck with video chat through this program. There are a few interesting features of AIM that we like. One is the standard emoticons or 'smileys' that you grew up on, which you can send to enhance the meaning of your conversation. Like most other chat programs, you have the ability to send text messages to mobile phones. For most of the users, the ability to log chats was very beneficial. This was most often used to re-read old conversations when you feel lonely, or prove that something was said by your partner in the past. For those of us that constantly listen to music, there is an app that you can download and add on to AIM that can show the song you are currently listening to as your status. One final benefit of AIM is the ability to customize the sounds AIM makes when you a certain 'buddy' logs on or sends you an instant message. This way, you know when your significant other signs on (Michelle's is the 'cash register' sound).
Visit
AIM.com
to download this chat client.
What long distancers have to say about AIM:
"Regular instant messenger is a free, easy way to stay in communication, for LD couples who don't want to use up all their text messages/cell phone minutes! " - Isabel

"It is easy to use and has a lot of cool features. " - Erica

"I like AIM, it's a great way to chat with someone while you are multitasking. All you have to do is select a screen name and type a message! It's pretty easy to use and free to get. My boyfriend and I use AIM all the time to chat in the evening before talking on the phone. This allows us to work on school stuff, surf the net, watch tv, and still chat with someone. " - Allison
5. Yahoo! Messenger
We have been told that
Yahoo! Messenger
(Y!M) is the most simple instant messaging service. The reason this program falls low on our list is the lack of reviews we received. Y!M has the ability to make VOIP calls, chat on a webcam, and have voicemails go straight to your inbox, as well as instant messaging. There is a mobile version of Y!M that allows you to be notified when friends come online, so you can go on your computer to start chatting with them. Take a look at
Yahoo! Messenger
's website and download one of the many language versions.
What long distancers have to say about Yahoo! Messenger:
"The simplest, most user-friendly, yet very VERY functional instant messaging service ...can send SMS messages free of charge through Y!M " - Gia

"Even with limited bandwidth the audio and video is normally good and lets me feel that much closer to my soul mate." - Mark


So that is our top 5 internet based communication tools. While all the highlighted tools offer instant messaging and video/voice chat, Skype is the only one that allows you to link to your mobile phone and make cheap international calls. That, plus its clean look and international acceptance, make it by far our number one chat tool. Even if you can already make free phone calls to your significant other, head over to
Skype.com
and give it a try!
Other Communication Tools Suggested by Long Distance Couples:
Free tools that let you log into multiple chat clients at once:

Pidgin

Meebo

Digsby


Other Video Chat Clients:

Ekko.tv

Oovoo


Miscellaneous:

BlogTV
- live video broadcasting. Host a live show with your partner.
Calling America
- make unlimited free phone calls with your computer to landlines and mobile phones in the USA. This is great if you are in a international relationship and your partner lives in the USA. This service is ad-sponsored, so you just have to watch a short ad before your call starts.