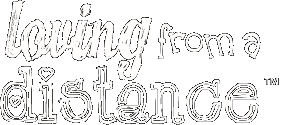 In Loving Memory of My Mom
November 18, 1961 - September 15, 2009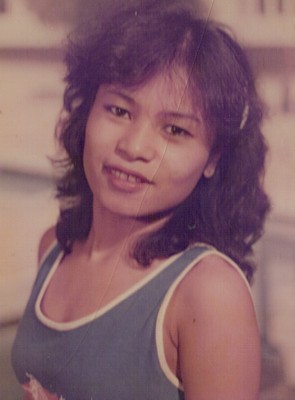 My mom left my father, my sister, my brother and I very unexpectedly and much too early. In the very early morning hours of September 13, 2009, my mom left with my dad to go to the hospital during a typical asthmatic episode. She had these about 4-5 times a year and would have to go the emergency department to get a different nebulizer treatment as well as prednisone IV. Not long after they started driving in the car, my mom gasped and said, "Call 911." She then collapsed in my dad's lap after saying those final words. My dad then put his foot to the floorboard and drove at speeds reaching 120 mph to the police station. A drive that would normally take 15-20 min took him only 4.5-5 min.

Not long after arriving at the station, CPR started and she was intubated and taken by ambulance to the hospital. She was admitted to the critical care unit and was placed on life support. We had learned that one of her lungs burst (pneumothorax) and that CPR couldn't have helped her. It was estimated by doctors that she had gone no less than 10 minutes without oxygen.

The lack of oxygen caused very severe brain damage. Because she is so young, the doctors tried hypothermic therapy in order to save any part of her brain they could, but it seemed they already knew that nothing could help her since the swelling of her brain was among the worst they had ever seen. After 24 hours of hypothermic therapy, they rewarmed her and stopped the sedation, but she never came out of her coma, and never would.


On September 15, my father, brother, sister, and I made the decision we needed to make and had the doctors take my mother off life support. After we each spoke to her alone and told everything we wanted to say before letting her go, the ventilator was removed. Within minutes she died and we were all there with her in her final moments. It was by far the most agonizing experience of my life and the hardest I have ever cried. She meant the world to us and we loved her so much.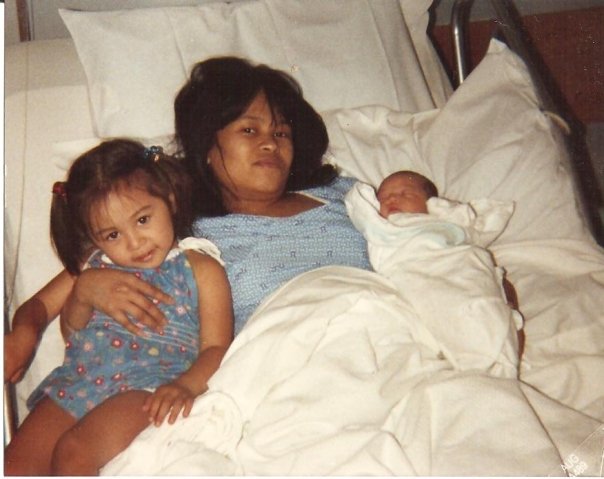 That was her death, but in life she was the most wonderful mother a child could ask for. She loved us so much, and we were her whole world. Everything she did, she did for us.
Days before I was leaving for Massachusetts to be with Frank, my dad was giving me a hard time. He wanted me to stay in Maine. My mom stood up for me and told my dad, "She loves Frank like I loved you. She wants to be with him, like I wanted to be with you."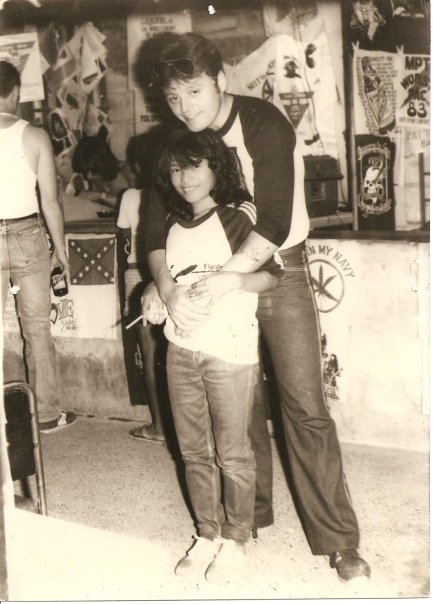 My mom and dad met when they were 20 years old in November of 1982. My dad was in the US Navy and was in port in the Philippines. On a night out, he was with friends and felt her tap his shoulder, he turned around and looked down (she was just a 4'7" little thing) and she said, "You Ronnie?" My dad said, "Yeah." And she smiled and said, "I'm your honeyko." My dad had heart palpitations, and claimed it was love at first sight. He has always said, "From that day, I knew that I couldn't leave her on that side of the world."
A little over 2 years after meeting, and many letters, phone calls, and visits when my dad was in port, my mother moved to the United States and they were finally married on February 16, 1985.
My mom always remembered how great it was to finally be able to move into the house my dad had made for them. They only had the bare essentials. Christmas 2008, she went out and got me almost everything I needed for my own apartment (pots and pans, a microwave, cleaning stuff, utensils, etc).
The week before I was to move to Massachusetts she kept telling me with a smile on her face, "You'll be happy. I was happy when we moved out of Meme and Papa's house. You'll be so happy." (They had lived at my dad's parents' house when she first came to the US).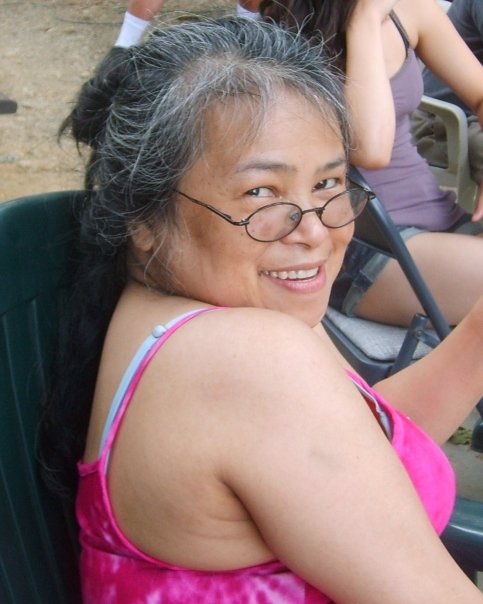 I moved to Massachusetts on September 7th. I left my family at the campground where we spend our summers. My aunt, my grandparents, and brother and sister were all there. We all cried as I prepared to leave. It was so hard. My mom worked nights, and was still in bed and I went into our camper and I said, "Mama, I have to go," through tears. She said, extending her arms without opening her eyes, "Give Mama a kiss." I gave her a big hug and kissed her on the cheek. It would be the last time I would see her truly alive.
I love my mother with all my heart. I will forever be grateful for all she has ever done for me. I will keep her alive with my memory and she will always be in my heart. I don't know what we will do without her. She will never be able to see her children get married or have babies (she wanted so desperately to be a grandmother). I hope that there is life after death, and that she is never too far away.
I love you Mama.
She loved the Bee Gees...