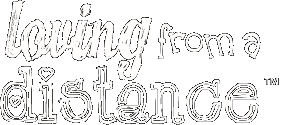 Want to share your long distance relationship story? We'd like to hear it!
Click here to fill out the submission form
<< Back to stories
Pixel Love Turned Real Love
By Evan
&nbsp 10/16/2008
Part 1 - The Game
Once upon a time in an online game named Runescape a boy met a girl and they lived happily ever after. Oh how I strive for that each day of my life. Let me start you off slow as this story has a lot of layers and can get complex to those unfamiliar with the territory. I met my current girlfriend in an online game named Runescape. Over 135 million people play this game world-wide. This type of game (as mentioned in another story I saw) is an "MMORPG" (Massive Multiplayer Online Role Playing Game). Essentially the way this game is played is that each person has a character with various stats and skill levels and you embark on a world of adventure into the depths of hell and the heights of heaven. You gain new items and you increase stats and you become more capable of doing new things and defeating bigger foes and stronger monsters.
Now before I lose you, I will cut to the chase of how this all began. On this game there was a "mini-game" or "a game within a game" called Castle Wars. This was essentially where players would join onto two different teams and fight each other in a Capture the Flag type fashion. People score points for their own team and at the end of the time the team with the most points wins. My real life friend and I decided to create a clan to unite people skilled at this particular mini-game. We trained our characters for hours and hours each day to reach the necessary skill levels to compete competitively with the best in the business, we had the skill in this particular game, but we just needed the stats.
Meanwhile, while spending over 300 hours of game play training our characters to the correct levels, we were creating this clan. Now I won't get into the details of how it all began, I will summarize a bit. Basically most clans on this game wanted to WIN! That's all they cared about, and sadly, kids of 12, 13 and 14 years old were managing massive clans with everyone from ages 12-50 years old. Now to say the least, the majority of these clans were terrible places for members to be. People saw an opportunity to participate in a massive event that had real impact on the game. Instead they participated in clans with leadership of an immature nature that decided to kick you from the clan just because they felt like it. They found leaders ordering around people just because they have the authority to do so, treating people like crap, and basically waving their "ban stick" around as intimidation so people would do what they said.
Part 2 - The Clan
My friend and I wanted something fundamentally different from this. We wanted a clan that was fun to be in. It was a clan that members loved to be in, loved the people that were in the clan with them, and loved the purpose that the clan served. The purpose of this clan that we created was to not only treat everyone with respect, but motivate our members not by intimidation but by friendship. We soon found ourselves swamped with mature adults and mature kids alike. They were swarming toward this clan and they loved being in it. Although our ability to fight in wars was easily the worst in the game, the "internal" quality of the clan was top notch. Everyone was friends, everyone loved participating, we were not only experiencing the same cooperation, organization, motivation, and participation in practices as all the best clans at the time, but the members loved to be there. The only thing this clan needed was some new strategies to better our terrible war record (which was later accomplished).
The clan grew to over 55 individuals, coming from all over the world. I also took on several new people to help with managing this massive amount of people. We strove for greatness in everything we did. The people loved this clan, and they loved everyone in it and this was a true feat for a game filled with immature kids yelling and screaming at each other. This clan had the organization of a true real-life business. It was equipped with incentives for performance, advancement opportunity, recognition for accomplishments, friendship, organization, and results. This clan became a full time job for me. I was essentially the founder of the clan and ran the day to day operations as my friend helped with whatever I needed help with and the others helped with various tasks as well.
On a day to day basis I would literally talk to loads of different people about their issues, their problems, their concerns, and their triumphs and I developed a relationship with more people than I ever intended to. But it was important that these people all liked me and respected me because ultimately that is what allowed me to lead them into something great. The other people helping me manage this clan were swamped as well with people and more tasks then they had time to complete. I was in high school at this time; college if you live in the UK and I was spending 10-15 hours per day running this clan. I would deal with issues and problems from the entire clan on a daily basis and learned to have multiple conversations on 5 or 6 different chat facilities at once. My personal record is 17 different conversations at one given time.
As you can imagine, this not only mentally drained me, but physically. Every aspect of my life was suffering because I was so involved in this game. But I learned to love the people I lead, I stuck up for their needs, and I defended them from things and people they didn't want anything to do with. I was committed to the cause of having a respectable mature clan in a world of immaturity, and I did just that, and for that, I was hailed by many as the greatest clan leader on that game.
During a period of drama and structural and personal issues the clan went through some hardships. And during this time I realized how involved I was with a world made up of pixels arranged in a fashion to form images. It was a game, and my life was suffering because of it. I was talking to so many people and helping them all as best I could and making changes to make them happier and I loved doing it, but it was draining. But having a clan of so many people, there were many that were either shy or did not speak up, and I never got to know them too well because I was too busy taking care of other more "needy" people.
Part 3 - The Girl
Among this group of shy people was this girl. She was a girl that was in my clan for a good period of time and she didn't talk much but I tried to talk to her in the game but she seemed kind of distant and shy, so I never really thought much about it. She always attended practices and was very cooperative and respectful and I had no issues with her at all.
One day though, I got to talking to her as she was the last one left after a weekly practice and I asked if she would mind me adding her MSN screen name. She didn't mind. This was the start of something really fantastic and I was completely unaware at the time. In the midst of running this clan I would talk to her on MSN. And it was so great because by this time the clan had been up and running for over a year, and I was plain tired of the clan, and me and her never talked about Runescape or the clan, it was always talking about real-life which was a much needed escape.
I messaged her initially on MSN that day, and we talked a bit, and I found out she was from England. We started with small talk and we actually had a lot of fun comparing some of the terminology of Americans versus the British. I learned what the weather was like and small stuff like that.
The next day I signed onto MSN assuming my normal Leader role, ready to take on the daily problems and she was signed in. I didn't message her because I figured she was just being nice to chat a bit with me before, and I wouldn't bother her anymore, as she was never very talkative anyways. But to my surprise I get a little smiley from her shortly after I had this thought. And it caught me by surprise. I'm thinking errmmm... why has she sent a smiley lol. So I said hi and we had another little chat and I learned a little more about her and she learned a little more about me.
The next day I decided to not be rude I would message her first and we had another chat. The day after that I thought for sure that she was just being nice and she couldn't possibly message me again, and when I saw that little smiley pop up shortly after logging in, I knew it could be something special. As lame as that sounds, it's true. And she never realized this but if she would have not messaged me then on that last day, we probably would not have gotten to the point we are at now because I wasn't planning on talking to her. I had far too many people to talk to anyways. But the fact that we never talked about the game or the clan is what made it so great; because that's the last thing I wanted to talk about at the time.
As time went on we quite innocently talked to each other every single day on MSN. I think our record is 14 hours straight lol. I found myself distracted from the clan which already distracted me from my actual REAL life and some of the thoughts that went through my head were that I need to close the clan and get out of this game, before it ruined my life. It almost prevented me from getting my high school diploma.
I first vented to her about how crappy people treated me when all I was trying to do was help them. I didn't want to fob off my little rant on her like that but I guess I just felt like she was the only one who would listen. And to my surprise she was glad I did so, she said it's good to just let it out. After a period of time I confided in her before anyone else that I would be closing the clan. Not only to refocus my attention to something more real, but just get my life back, and be able to relax. After this, we talked and we both kind of drifted away from the game and never played much more after that.
Following my little outburst, I wanted her to let me in her head a bit to see the things she was thinking. We found out that our views on marriage, kids, life, jobs, sex, love, and all of life's most important things were very similar. We had the same core values. The more I encouraged her to let me know how she was feeling the more she let me know... over time of course. Some days I guess she felt like she just needed to talk to someone. Her life was unsatisfactory to her in a number of ways and she expressed that to me. She told me how lonely she was and how she is surrounded by love and relationships that her friends were having while she would retire to her room, alone, and play Runescape to get her mind off it.
After a good period of time of hearing how lonely she was, I knew what she was hinting at. But I never thought much of it before then because I had no interest in a long distance relationship with anyone, nor did I think it could go anywhere. But as time passed I realized that when I tried not to talk to her on MSN, I couldn't. I had to be there, I had to speak with her, her presence changed my mood, and I needed to talk with her for my day to go well at all. I guess the whole time I was denying and ignoring the obvious. I was in love with this girl and I was afraid to admit it.
Part 4 - The Confession
One day she came home from clubbing with her friends and she was rather drunk and depressed. She was out having a big night of dancing, and being hit on by older perverted men, and pretending to have fun with her friends as to not be a party pooper. She came home depressed and in tears and lonely, and just wanting someone. And at that moment, I couldn't deny to myself any longer how I felt for her, because I hated to see her like that, and I had something to tell her that I knew would help. I didn't care what she thought of me, or what anyone thought, I had to tell her how I felt. I asked her... "Can I tell you something?" she responded almost immediately... "Yes." And I worded carefully... "to be quite honest there is nothing more that I'd like to do right now then to be with you in reality"... I continued "and I know that we are so far apart and it's so weird that I feel this way about you, and I'm a bit confused, is that sad?"... then there was a long pause. The most excruciating pause of my life. I didn't know whether she was laughing at me, or pausing out of shock or what. After this long pause I saw her typing, my eyes pasted to the screen awaiting her response. And finally she replied..."you know what's sad.... hearing you say that has made me cry like a little baby." I was so relieved. After a long talk and lots of tears I think we both got out what we have wanted to say for so long.
Part 5 - The Visit
Over the course of several months I taught her to be open with herself and to me. She learned to express things that she had always held in, and she was very good at holding things in. But with a little pressure and a few psychological techniques, I taught her how to be a happier person; a person that has control of her emotions, knows what she's feeling and reacts logically and above all, a person who understands herself. I'm hardly ever the GUY that does that lol. But I have had past relationships that gave me some hard lessons in love and emotions and she was rather new to love. I helped her to understand what she was feeling and what was going on.
After more time passed, she decided that I was worth flying all the way from England to visit. I live in Indiana, USA. She flew all the way here, not easily I might add, terribly long flight. She paid an enormous amount of money for her ticket due to banking issues. She couldn't transfer money to an account to buy the ticket. The price of the ticket kept going up as the date we had planned the visit was nearing. And she ended up using all her money on this ticket to see me. I couldn't help but feel guilty for this and try to talk her out of spending all of this on me, but she insisted.
August 15th of 2008, I picked her up from the airport to stay at our house for 10 days. So many things happened during this visit that I don't have the time to tell you, and I know you guys aren't that interested to hear it all. But as many things as both myself and her were worried about, this visit was almost sure to fail. We were both so nervous and scared that the other wouldn't like us or our personalities wouldn't match up or we wouldn't know what to talk about. Wow, so nerve racking it was.
I think to both of our surprises, not a single thing failed on that visit. Besides me getting lost on the way back from the airport, as she always reminds me lol. Aside from that, we had the same sense of humor, we totally got each other's jokes, and we communicated almost flawlessly besides for a few language differences, which were actually quite fun to learn about. We are both very sarcastic people and both of us are essentially misunderstood when we are trying to be funny with sarcasm, and it's like both of us were amazed like "wow you understand my comedy!" It was amazing that visit; the happiest both of us had been in a very long time.
On August 25th her last day here, I drove her back to the airport. The car ride was very silent all the way there as I was trying to hold back tears and the closer we got to the airport the harder it was for me. We found where she needed to be, we checked her bags and we went and got a table to wait a bit before boarding the flight. Sitting their almost silent for a period of time I looked over to see a tear coming down her face and her fumbling through her purse for tissues. A tear rolled down the other side of her face as she still looked for tissues. She looked up at me and I couldn't help but tear up as well. I grabbed her hand and held it tight and looked right back at her, not saying anything. But we both knew what I was saying.
As the time came for her to board her flight I walked her up there, tears rolling down my face as they continued to pour. We stopped shortly before the queue and gave each other a huge hug that lasted for ages. I think neither of us really wanted that hug to end because when that hug ends, it's official. And the moment we had been dreading for 10 days was finally upon us.
Finally I had to break the hug and give her one last goodbye. I took off my watch and handed it to her as she seemed quite fascinated with all its little gadgets during her visit. I told her I wanted her to have it. That's all I could mutter. I wanted to say so much more but I couldn't. She collected herself after accepting my gift and told me "I will have to give it back to you." And that is exactly what I was thinking; take this as insurance, so we will have to see each other again. And she gave me one last short hug and left for the queue. I watched her hand her ticket to the lady at the front of the queue, and walk off. I stood there like a gigantic baby in the airport watching her get smaller and smaller, until I couldn't see her anymore. I turned around to head out, and walked back toward my car, feeling more lost and alone then I ever have in my life. I felt like I was walking through that airport with no purpose in life and no direction. I found my car and headed back home. I turned on my rap CD and listened to some hardcore gangster rap, which I don't even particularly like, but it was so opposite of what I was feeling it kind of balanced me out.
Over the next few weeks after she got back home it was kind of weird and a bit different then before the visit, as expected. But after a little grace period, and a little re-adjusting we got back into the swing of things as they were before the visit, and we just allowed that visit to strengthen our relationship. And now we are happy as ever and our next visit is already in the works. I plan to visit her in England in a few months. And after that, we go one step at a time. Baby steps until we can get to our ultimate goal.
That's my story, hope you enjoyed.
Evan
<< Back to stories