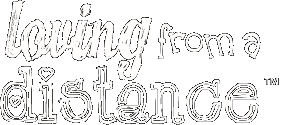 Want to share your long distance relationship story? We'd like to hear it!
Click here to fill out the submission form
<< Back to stories
Finding my baby Josh!! The best gift I could ever ask for
By Mariel
&nbsp 6/23/2009
Well my story starts when one day I signed up into a website that is for different people around the world and where you can find your true love... Well after I did that, I started talking to a couple of guys who were really nice, but I realized that they weren't the right one for me.
After a few months, I said to myself, "Hey, what are you doing here, you are just getting notifications about guys who just wanna play with you and they just want to have someone to have fun with. So after a few days, I had the idea of switching off from that website when the website team sent me some matches which were supposed to help me to find the guys of my dreams.
Well I got that notification and I said, "Okay, I'll check it later," but when I was about to do that I decided to check through my e-mails and said, "Okay let's check it," and when I started to see those guys and their descriptions, I said, "Oh my gosh, who is this wonderful, nice and cheerful guy!? I really want to know him." That's when I decided to start using the website again and as soon as I did, he started talking to me in a small window that was supposed to be an instant message.
After a few minutes of a small talk, he said, "I'd like to call, look I've been so tired because my job is related with computer and I've been sitting in front of one all day." At first I had some doubts about giving my home phone number so that's when I thought about giving my cousin's cell phone number to him and with a good mood he accepted. He just said, "Give me a few minutes and I'll call you," and I said, "Okay, I'll wait." So after trying to call me 9 times, and I couldn't hear him, I said, "Okay, he won't call me," and after some minutes we got back to that window where we started talking and he said, "Can you give me your home phone number?" At that moment I just felt like I know him for a long time ago and I gave my number to him. After a few minutes of waiting for his phone call he called me and his voice was so wonderful, nice, soft. He said the same to me and I won't lie okay, but I didn't believe him. I thought he just was trying to be nice to me and that's all, but after some minutes when we were talking I felt like my whole body was melting away....
Our conversation was so wonderful, we were talking about our past lives, our family, like, dislikes, what we were expecting from a relationship and how did we decided to start using that website and that was so funny because he told me that was the first day he used the website, and he just paid for it so I felt so lucky and said to myself, "Things are happening for some reason." I was about to switch off from the website and now he's telling me that he just became a gold member there so what a coincidence!
After almost 3 hours of a long conversation, we decided to keep in touch through the computer (MSN), the phone, e-mails and things like that. We showed interest in each other and that makes things so great. I can't believe that since April 9th, I met a wonderful guy who has been showing me the real meaning of love. Even though we are from different countries, because I live in Peru and my babe lives in US, we are in contact each minute. We let each other know what we are doing, the way we are feeling, how big is our love, how wonderful it is gonna be those days which we are gonna spend together and the most important thing we always will be thankful that we found the right person just through the computer. We always say that we are so blessed with such a beautiful, pure and sincere love. We never expected to find love so far from each other, but things just happen in life and you don't know when is gonna be the day that you will start a new life next to the person of your dreams, next to someone who is really gonna treat you and love you like a woman really deserve to be treated.
I'm really lucky to have a wonderful guy, who loves me, treats me right, shows me how special I am to him, cares for me, is loyal, cute, sweet, sincere, has a big heart and wonderful feelings toward me and the most important thing: shares his feelings and thoughts with me and he always lets me know that he will spend the rest of his life by my side loving me and working hard to keep our beautiful relationship getting stronger and deeper day by day... I love him so much and no matter how many miles exist between his country and mine, no one will affect all these amazing feelings we share and all the plans we have for our future together..I feel so proud of this relationship that my babe Josh and I have... I think that saying thanks for coming into my life won't be enough to express all the gratitude I feel for having him as part of my life. I love you so much mi niñito precioso...
Mariel
<< Back to stories