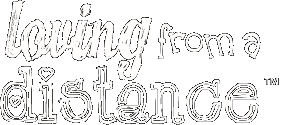 Want to share your long distance relationship story? We'd like to hear it!
Click here to fill out the submission form
<< Back to stories
My First and Only Love
By Chloe
&nbsp 10/15/2008
Mine and Brad's story is still in the making. It all started when we were in high school. I was living in Canada because my parents were diplomats and he was there because he is actually Canadian. He is and was my first boyfriend. The first guy I ever loved. Our relationship was perfect and it started on June 29th 2006, which was during the summer.
On that summer we were together most of the time until he got a job in August ("so that he could spoil me", he said) and we didn't see each other as much but we would talk on the phone for hours. And I mean hours.
After the summer we started grade 11 together and we had one class together which was Religion; ironically, the same class where we met each other.
That year in December, I had to go during Christmas break to visit my family in my country, which I don't know if I mentioned before is in Africa. For two weeks we didn't see each other, I didn't see him on his birthday and I missed him so much. I couldn't wait until I went back to Canada, though we still kept in touch. As soon as I got in Canada he said that he would go visit me, but it was on that day that I got the horrible news: I was going to have to move that summer back to my country because my dad got a job there. Like, as a diplomat I knew that I wasn't going to stay in Canada forever but it wasn't planned for me to live so early.
When I saw him I didn't tell him, mostly because I was just so happy that I saw him that I forgot. A few days later I told him and we were both sort of skeptical about having a long distance relationship, but we didn't break up.
July 7th of 2007 arrived and with it I had to leave Canada, my house, my friends, and most important: my baby. He was with me at the airport and I cried so much. I cried not only because I felt as though I lost my boyfriend but I lost my best friend too. The one person I counted on so many times and that knew me so well. Although we were skeptical about it, we ended up having a long distance relationship. For some reason we don't really call it a LDR, sometimes we avoid calling it that, but that is what it really is. A long distance relationship.
From July 7th 2007 until July 26th 2008 we didn't see each other, but we met again in Portugal because that is a country in between Angola (my country) and Canada. Besides, I lived in Portugal before and had family there so my parents didn't find any reason why I couldn't go there to spend my summer break. I thought that the summer I started going out with Brad was the best summer of my life, but I was wrong. That was the best summer of my life. Well, the best two weeks.
Unfortunately, we only got to see each other for two weeks but I wouldn't trade it for anything. Those two weeks were great not only because I got to see him but because it was in a way proof that he really does love me and that he would do anything to see me. Including not going to prom, and save up three thousand dollars. I really do love him. I love him so very much. Our journey isn't over because I am still not done with high school because our school calendar here is different, and when I am done with high school(November) I will go to college in the US.
Although our journey isn't over, and it isn't being an easy one I honestly hope that it ends up being worth it. I know it will. I will do anything I can so that we stay together and I know I love him enough to go through anything. We have our problems and sometimes I feel as though he doesn't care about me or he got tired, but I know that I love him and as long as he still loves me we will keep making our story. The story of our love. The story of my first and only love.
Chloe
<< Back to stories