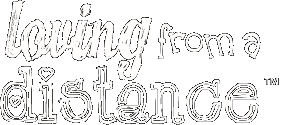 Tips and Ideas for Military Care Packages
Service men and women love receiving care packages from those they love back home. Below you'll find some of the basic rules for sending a care package, as well as a few ideas :)
<< Click here to go back to the Military LDR page
Rules and Restrictions
The Package
Choose a strong, durable cardboard box that is
no larger than 130 inches in total length and width.
Your best bet is to stick to USPS's APO/FPO 12" x 12" x 5.5" flat rateboxes that you can order
free
on their website here.
Priority Mail APO/FPO Flat Rate Box
Heck, they'll let you order up to 500 boxes... so stock up if you want. The current cost for shipping these flat rate boxes is $11.95 (this is a discounted price. To send domestic mail with a flat rate box of this size costs $2.00 more).
While you are on USPS's site, also order a bunch of customs forms (2976) for free here:
Customs Forms
. You can also find insurance forms as well. It will save you a lot of time at the post office if you can get these filled out ahead of time.
Also keep in mind, that your package can not be heavier than 70 lbs.
What can go inside?
What can go inside your care package depends on not just the military's restrictions, but
also
the restrictions of the host country. The items that are most always forbidden include alcohol, obscene or pornographic materials, and food containing pork or pork byproducts. Also keep in mind US Postal restrictions (aerosol cans, liquid hand sanitizer, and or other liquids)
To be precisely sure what can go in your care package use the tool below:
Check Your Zip Code!
APO/FPO Zipcode Restrictions
Zip Restrictions By
www.oconus.com
Things to keep in mind
Depending on where your military partner is serving, they may be located in a place with extreme temperatures. Be aware how a hot environment may affect the contents of the care package you are sending.
If you are sending something with batteries, USPS suggest removing the batteries and wrapping them separately to prevent the item from turning on during shipment.
It may take up to 3 weeks for your service man/woman to receive their care package - keep this in mind if you want to send food.
In case your package gets damaged, or falls apart during shipment, USPS suggest putting a card inside your package with the following information:
Sender's and recipient's addresses
Description of contents
This way your contents can be found and put back together again.
Military Care Package Ideas
I can list the typical stuff that goes inside military care packages: letters, photos, etc... but what I'd like to list are the things that YOU put in your care packages and what your service men/women make speical requests for.
Send us your ideas! Just send an email to
lovingfromadistance@hotmail.com
.
<< Click here to go back to the Military LDR page