---
Dear Miss U,
I met this sailor when he came to the base in my hometown when he was on leave from Japan. The past month we have spent every weekend together doing total couple things. He would take me out to dinner and a movie, or bowling, or mini golfing, or we would lay in my bed at watch movies and cuddle all day.
As time went on, I have become more and more attached to him. The last two weeks we spent together he called me babe and baby, treating me like his girlfriend, but he didn't ask before he left.
He left yesterday to go back to his station till the end of the year, and I have been completely heartbroken over this. I cannot stop crying.
I do not know what to do? Should I wait a little longer and see if he says something? Or should I make a move and tell him what I want?
I have already told him some of my feelings, and he said that he loved spending the past month with me. I just don't know if he is wanting something, or if I should just move on?
It's really hard because he is the perfect guy and I would do the distance for him because he is so amazing, I just don't know where he stands. If I knew I wouldn't be so broken over it. I'm just really scared to ask what he wants because I'm afraid maybe he doesn't want what I want. But based on how we talk, I would say he is into me and wants something too. HELP!!
Kaitlyn
Dear Kaitlyn,
I personally would just wait and see what happens. What's the rush to put a label on it? What difference is that really going to make, beyond putting additional pressure on a new and beautiful thing? Just enjoy it! Much of life is truly more about the journey than the destination; if you want something out of this then you need to give time for something to actually develop.
---
Dear Miss U,
My boyfriend and I haven't always been long distance. He lived in my city for two months before moving away. But anyways, we talk for a good majority of the day – when we can that is. We both have jobs and go to college, so our schedules work for the most part, but since he is far, I see him twice a month or so. I'm just wondering how do I know if I'm too attached? I get sad when we can't talk as we would normally.
Also, do you have any tips for balance in a relationship?
Sincerely,
Sad in San Francisco
Dear Sad in San Francisco,
It's hard to measure matters of the heart but I figure the point where you're too attached would be when you fail to live your life for yourself. If you're always waiting on his every whim, you can't function when you don't talk, you stop studying/working, you stop working out or attending social events and you avoid seeing your friends and family, then there's a problem. Generally, if something negatively affects your day to day life for an ongoing period I consider that an issue; but it's very subjective!
It's normal to be disappointed if you can't speak to someone you care about; I still get disappointed if Mr. E works late and I won't see him and we've lived together for years!
When it comes to balance I feel that's something we need to make an effort to work towards, something we need to strive toward and be conscious of in all aspects of our lives, and it's hard! There's so much to do, so much that has to get done, so many people to love and spend time with, places and emotions and foods to explore and then there's sleep. What a huge but necessary time-suck that is!
Balance is something I'm still learning too but my top tips would be:
1). Know when to ask for help. Don't waste time trying to put on a "perfect life/ perfect girlfriend" façade. Accept help.
2). Make time for self-care, whatever that means to you. Some people like to get a mani-pedi but honestly, I hate that shit. It's expensive and painful. To me, self-care is time alone, preferably with a book in a nice clean house. Or maybe yoga. Or sleep. Figure out what kind of care you need and make time to give yourself that because when the plane starts falling out of the sky you put your own mask on first.
3). Spend time with at least one friend or family member each week. Life gets busy but don't let that distract you from the most important part: the people you love. Your boyfriend should not be the only relationship you invest in. Interacting with others not only enriches our personal lives but our relationships too.
4). Within the relationship look at balance over the long term not just in the short term. It's normal for one person to carry the relationship in times of hardship, but it shouldn't remain that way. Likewise, it's normal for people to mature at different rates and sometimes you won't reach the same milestones together – that's ok.
5). Within relationships, balance does not mean everything is 50/50. As my father in law would say "Divorce is 50/50. Marriage is 100/100." Both of you need to be giving it your all as much as possible. Act like the team that you are, and if your teammate is slacking off say something!
6). Always remember that your relationship is part of your life, not separate from it. You can't have balance in a relationship if your outside life is chaos; the parts of your life are all suburbs of the same city, not separate countries with their own rules.
7). Chill out. Often we take ourselves and our relationships way too seriously. You don't need that kind of pressure. It's ok to take it slowly, have fun and "get there when you get there". Nothing throws off the balance in a relationship faster than trying to hurry things along unnaturally just to keep up with the Joneses.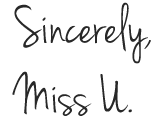 What do you think? Let us know in the comments below!
---
Search for Miss You Issues
Browse our forum for support and advice from other people that are in long distance relationships.