---
Dear Miss U,
I met him on holiday and we got along really well. I live in England and he lives in Canada. He says he really wants to be with me and I really feel the same. We can't see each other until next summer; we are going to backpack for a week. I'm missing him already and it's been a couple of days. Can I keep at this? Book this holiday and keep messaging/calling/writing letters until then? I want to and we both seem to be on the same page but I keep thinking it definitely won't work. P.S. Next summer he wants to move over to the UK to his grandparents, but that could take a while?
Anon
Dear Anon,
When you go internationally long distance you're in it for the long haul. You need to be mentally prepared for that. It's hard. It's time-consuming. There's a buttload of paperwork. It's expensive. It can be lonely. Frustrating. The waiting sucks. Waiting for another visit. Waiting for visas. Waiting to save enough money. Waiting, waiting. So much waiting. You need to be prepared for that. Yet there's absolutely no reason why you can't do it. You're not destined to fail. It's entirely a myth that long distance relationships don't work.
You'll get better at it too. It doesn't get easier, but you learn more ways to cope and new ways to keep it interesting.
Long distance is 100% worth it. I would do it again! Yes, it will take a while, but nothing worthwhile is cheap, fast, or easy.
---
Dear Miss U,
I met City Boy at my first year at camp in New York. I remember him telling me he liked me. Every year we would talk and get closer. Finally, this year he told me he loved me. I've thought about him daily since I met him at camp the first time. I've left camp this year, and we're young and we want to make it work. I want to be able to still get to know him, and be able to call him whenever, but I get so nervous about it. How do I get over this part of the relationship and learn how to be able to 'date' him comfortably long distance? I won't get to see him until November, and I want us to be able to make it until then, so the next part of this year isn't so hard. I miss the way he looks at me, and respects me, and laughs. What will I do if he breaks up with me? I'm scared that he's going to break my heart. I don't know if this is stupid and a waste of heart break. I also feel a calling, though, to be with him. What do I do?
City Boy Lover
Dear Lover,
You've yearned for each other for years but you're worried your relationship won't last a few months? Lover, you need to give yourselves more credit!
In my experience, the start of any relationship is nerve wracking and uncomfortable, long distance or not, and the remedy to that is the delicious process of getting to know each other. Ask questions, hang out online, find out what you each enjoy and share it (play a game, watch a show together, read to each other, have a pac-man showdown…)
Heart break is a very real risk, but it's the price we pay. For me, at least the fear never goes away either, the more I love Mr. E the more I worry that something horrible will happen. I worry I will be shattered and unable to recover. But we would, of course. We'd make it through. Our families and friends would have our backs, holding us up until we could stand. But what's the alternative? Living alone, paralyzed by fear, forever missing out on the best this world has to offer? Hard pass! Let's live this life to the fullest, loving with everything we have, and dying without regrets at the end.
Most of all, the thing you do is trust yourself. I love how you listed RESPECT as something you love about him. You've nailed this one essential thing that so many adults haven't yet found in their relationships. That deserves a big internet high-five!
I'd say take it slow, be honest and just enjoy the ride. You've both got a long way to go before you're independent so there's no point in rushing this thing. Be yourself, love him for being himself, and grow up the rest of the way together.
Wishing you all the best love has to offer,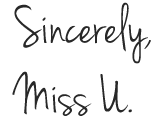 What do you think? Let us know in the comments below!
---
Search for Miss You Issues
Browse our forum for support and advice from other people that are in long distance relationships.