---
Dear Miss U,
I reacquainted with my teenage love after almost 30 years. I'm in love with him and says he loves me so much. We are in a long distance relationship. We have been seeing each other now for 2 years. He told me in the beginning that he has been seeing numerous women and continued to see them during our courtship. I tried breaking it off several times but he insists that I am the woman for him. He has traveled often to spend time with me. He is now telling me that he wants to marry me and that I need to trust him because is no longer interested in the other women who still text him regularly.
He keeps his phone out of sight and just recently started disappearing claiming he is spending time with family which is what he used to tell me before he got serious. He usually calls me morning, noon, and night but when he goes away he calls at noon and I don't hear from him again until the next day at noon. In the past, I have accused him of still seeing his "friends," as he refers to them, but he gets really angry when I suggest he his. He often asks if I don't trust him, then why do I still want to be with him. Again, when I try to leave, he begs me not to give up and he says I give up too easily. Sometimes he seems sincere. Today he called me wifey. He said he looks forward to us getting engaged and getting married. I want to believe him. He says it hurts him when I don't believe him. I'm trying, but as of late, it's getting harder and harder to do.
Doll
Dear Doll,
I feel that seeming he was honest about still being with these women during courtship he doesn't have a reason to not be honest now. With that said, if he really is ready to make you his one and only then he ought to be ready to give his bed buddies the flick, and the fastest way to achieve that is for him to change his phone number. If he's told them he's not interested, and they aren't respecting that, then they aren't real friends. Friends uphold their mate's relationships rather than undermining them.
If you're going to be his wifey, shouldn't you also be involved with his family? If he's visiting, why doesn't he let you speak with them for a few moments each time to help them get used to your presence in his life? If you're going to be part of the family it's in his best interests to let you build connections.
These are the paths I would explore if I was wearing your shoes. All the best x
---
Dear Miss U,
I have been seeing a boy for a few months now. We've known each other 6 months and immediately clicked. The only issue is that we haven't met in person yet as he lives an hour away from me. He is involved in an extremely competitive stage of rugby, so his free time is limited, meaning I think it may be difficult for us to find the time to meet up whenever we miss/want to see each other.
Because he has plans for the whole summer, this means the only time I will be able to see him is winter time.
Although, I have been invited to a party at the end of this month where he lives. I could meet him then but I would also be made to meet all of his friends and maybe family in the same day! This scares me a little. Do you think realistically we could work? We love each other so much and it would kill me if we had to end it, but maybe it's for the best?
Sophie
Dear Sophie,
The only way this is going to work is if he is willing to make time for you. I'm sure even with a packed calendar he can find ONE afternoon to meet you alone (or with one supervising adult) for a couple of hours. A few hours in a whole season isn't asking too much!
We make time for the things that matter. If this relationship matters to him, if you matter to him, he will figure it out.
I don't think you have to end it. I think you have to be patient, flexible and treat your relationship as a priority. Yes, it can be really hard, and it doesn't particularly get easier either, but nothing worth doing is easy.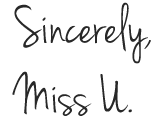 What do you think? Let us know in the comments below!
---
Search for Miss You Issues
Browse our forum for support and advice from other people that are in long distance relationships.