---
Dear Miss U,
I've been in a relationship with my SO for a little over half a year now. We've had our ups and downs; there were periods when our relationship was less than healthy, which seems to be a trend in my life. But we talked it out, we've been communicating, and I feel that our relationship has been healthy more often than not, especially since we emphasized communication of our needs.
The thing is, he's been going through a rough time lately. I won't go into details; suffice it to say, he's been having problems and needs space to deal with them. I want to support him, and if the best way I can do that is to give him space, then I'll do that.
The thing is, it's been weeks. I've tried gently nudging him, asking for updates on how he's doing, but the responses I've gotten have been vague, at best. We've had a few conversations, but they've been about meaningless stuff. There'll be spans of days when I don't so much as hear a peep out of him, even if I've left him some supportive note. Even when one of us wants space, we tend to send little "I'm alive, I love you" messages every-so-often.
Like I said, I have a history of abusive relationships. Specifically, I have a history of being taken advantage of. It's hard for me to tell if I'm being insecure, or if my feelings here are valid. Part of me is tempted to break up with him. I'm just not feeling it anymore. But I remember how we used to feel, and I don't want to lose that, either. I know we should talk, but how?
Lonely but Fighting
Dear Lonely,
I know I've said many times that it's normal in a relationship for there to be periods where the needs of one partner vastly outweigh the needs of the other, or where one partner seems to carry the relationship alone for a time but I want to make it clear that even in those times the partner that is struggling still has a part to play. They might not do a fantastic job of it, they might need to delegate a lot of the practical things, or they might be physically unable to fulfill some roles, but that doesn't mean they can leave their partner out in the cold.
If his idea of needing space equates to wanting to ignore the fact he's in a relationship altogether that's not something I feel you need to put up with.
No matter what your partner is going through there should still be minimal doubt* in your mind that they care about you. They should still be asking how your day was, telling you they love you and thanking you for your support. If he's not interacting with you at all with the exception of the random "I'm alive" messages, that's not much of a relationship. You can give and receive space without all but cutting contact, so my advice would be to begin there. Begin by talking about ways you can give each other space while still actually engaging in your relationship. Talk about ways he can support and interact with you even when he's hurting or busy. You can even take the time to work out a few code words that you can both use if the conversation starts picking at fresh wounds or getting difficult to carry on which could help you maintain a sense of space and privacy without locking each other out.
If he can't talk about his issues yet, fine. This is a young relationship and you can't expect him to just bare his soul if he's not ready for that; some people take a long time to lower their walls. With that said, if he can't engage in the relationship with you yet won't officially break up, that's not cool. It's not ok for anyone to expect someone to wait around indefinitely while they get their lives together.
How depends on you. If you communicate best in writing, write to him. If you communicate best with your voice, call him. Figure out what you need to say and even if the conversation doesn't take place in real time, make it happen.
---
Dear Miss U
My boyfriend and I have been in a long distance relation for 6 months. He left for military training. Two weeks before he left for training we had a huge fight regarding my ex. I had done a very stupid thing by contacting my ex. But later I realized it was very wrong. I regret it so much. So after that, he doesn't trust me. He had to leave right after a few days so we decided that the lost trust between us would build within these days he is away.
We couldn't talk for almost 3 months. No calls not even a text. I missed him a lot. But after 3 months he calls me every weekend. He gets the phone for 30 mins. And we talk so much within those mins. I haven't talked to anyone else after he left and I would never do that again. My ex tried so much to contact me but I let him down. I love my boyfriend. But I don't think he trusts me yet. What if he doesn't trust me even after his return?
Kaira
Dear Kaira,
I feel like you are overthinking this. One misguided conversation with your ex shouldn't be enough to shatter the trust in your relationship forever; that just doesn't make sense. Let it go, let time do its job of healing and above all make good choices so that your actions speak of how trustworthy you are.
*I'd like to say "no doubt" but even in the most solid relationship we all have periods where we need reassurance, start doubting our worth or feel taken advantage of, so "minimal doubt" will suffice!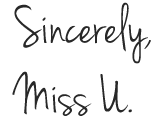 What do you think? Let us know in the comments below!
---
Search for Miss You Issues
Browse our forum for support and advice from other people that are in long distance relationships.