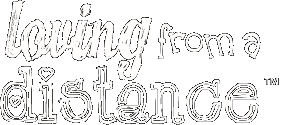 These quotes have been added to this page by people in long distance relationships.
Pin It
"Missing someone gets easier everyday because even though you are one day further from the last time you saw them, you are one day closer to the next time you will."
"Distance is not for the fearful, it is for the bold. It's for those who are willing to spend a lot of time alone in exchange for a little time with the one they love. It's for those knowing a good thing when they see it, even if they don't see it nearly enough..."
"If ever there is tomorrow when we're not together. There is something you must always remember. You are braver than you believe, stronger than you seem, and smarter than you think. But the most important thing is, even if we're apart... I'll always be with you."
"The best and most beautiful things in the world cannot be seen or even touched. They must be felt with the heart."
- Helen Keller
"Distance means so little when someone means so much."
"And as days go by, the memories remain. I wait for you. As days go by I swear I'll try. Until I die. Anything for you."
"We are the perfect couple, we're just not in the perfect situation."
"Distance never separates two hearts that really care, for our memories span the miles and in seconds we are there. But whenever I start feeling sad, because I miss you, I remind myself how lucky I am to have someone so special to miss."
"I'll turn my back and walk away, away from the pain. Scream it loud, drown it out by the sound of the rain. Listen up, I've had enough all this waiting. I need you more right now than I ever did!"
- Hawthorne Heights "Somewhere In Between"
"If the only place where I could see you was in my dreams, I'd sleep forever."
PAGES 1 2 3 4 5 6 NEXT >>

100 Activities & Ideas for LDR Couples
True LDR Stories
Love knows no distance
Love Letter Gallery