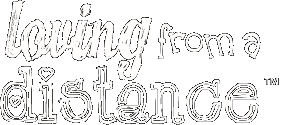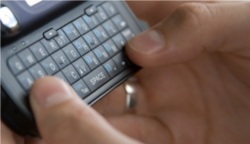 My friend Mike from MikeTheMasterDater.com is against long distance relationships. Hands down against them. And he thinks you should avoid them like the plague. Obviously, being the creator of a long distance relationship website and being in a long distance relationship myself, I disagree. But to his credit, he gives some pretty good dating advice.
Recently, I helped proofread Mike's e-book,
The Art of Texting
.
I never really thought of texting etiquette before - why would you when it is such an informal method of communication? I also never thought of how texting could play a large role in a relationship; I only saw it as a way to keep in touch throughout the day with your boyfriend/girlfriend.
Mike gives advice on how to text effectively and how to use it to get control in your relationship. He goes in detail on several techniques you can use to get the upperhand in your relationship, so to speak. Not only that, but he shows you how to text effectively and keep it fun. It's texting done the right way - and you'll see what you have been doing wrong all along. Even I was guilty of some of Mike's texting "don'ts." By providing his own real life examples and anecdotes, he shares his knowledge in a "big brother" way, making you laugh and learn at the same time - he's hilarious!
Mike focuses on dating in his e-book, the beginning stages of a relationship, but really the tips and techniques he shares can be applied to anyone.
I found the information in the book invaluable to long distance relationships. Frank and I text all the time throughout the day, as I am sure you and your long distance partner do as well if you have texting on your phone.
The examples Mike shares in the e-book reminded me so much of the emails I receive from people looking for LDR advice. Many ask me questions related to a text they received from their boyfriend, or their girlfriend hasn't been responding to their texts, and other such questions. After reading Mike's book, I think of texting differently, and it will definitely affect the advice I give to people who ask these kinds of questions in the future.
This was a really good read; both hilarious and educational. I believe that any new long distance relationship can benefit from the advice Mike has to share. You'll never think of texting the same again.
- Michelle
The Art of Texting