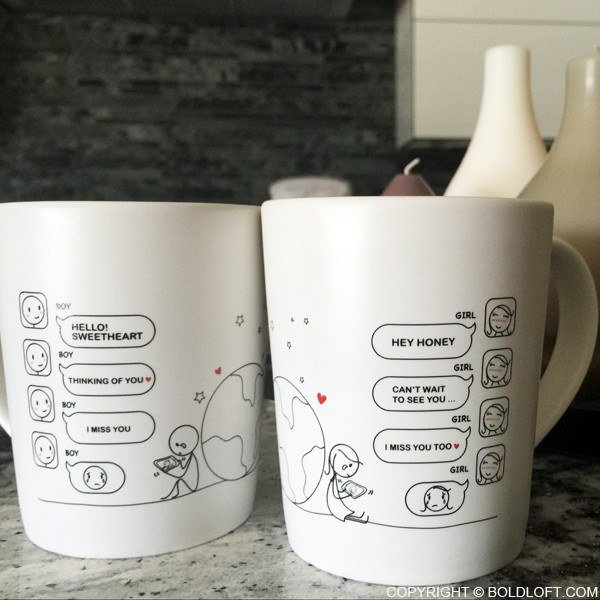 Hi! I'm Boy! Pleased to meet you. My better half over there is Girl. Get a look at that mug; isn't she the prettiest thing you've ever seen? I know we have to go on our coffee date soon, but I wanted to tell you my story real quick. It's a story of hope, perseverance, and love.
A few years back, I met Girl. We grew up in a small factory town keeping to our own groups. I always hung out with my boys, trying to crack each other up. We all thought we had a handle on life until that fateful day. I went to sleep for the night, and when I woke up I was wrapped up snug in a box. I was not alone. I was with someone else. It was Girl. We were together for 4 to 7 days, and I don't know if I could have made it through without her. We talked about our childhood, our favorite classes, and our plans for the future once we made it out of this box. She said that she knew we were good for each other because we were both environmentally friendly. I loved that Girl could really hold her water and wait out any situation.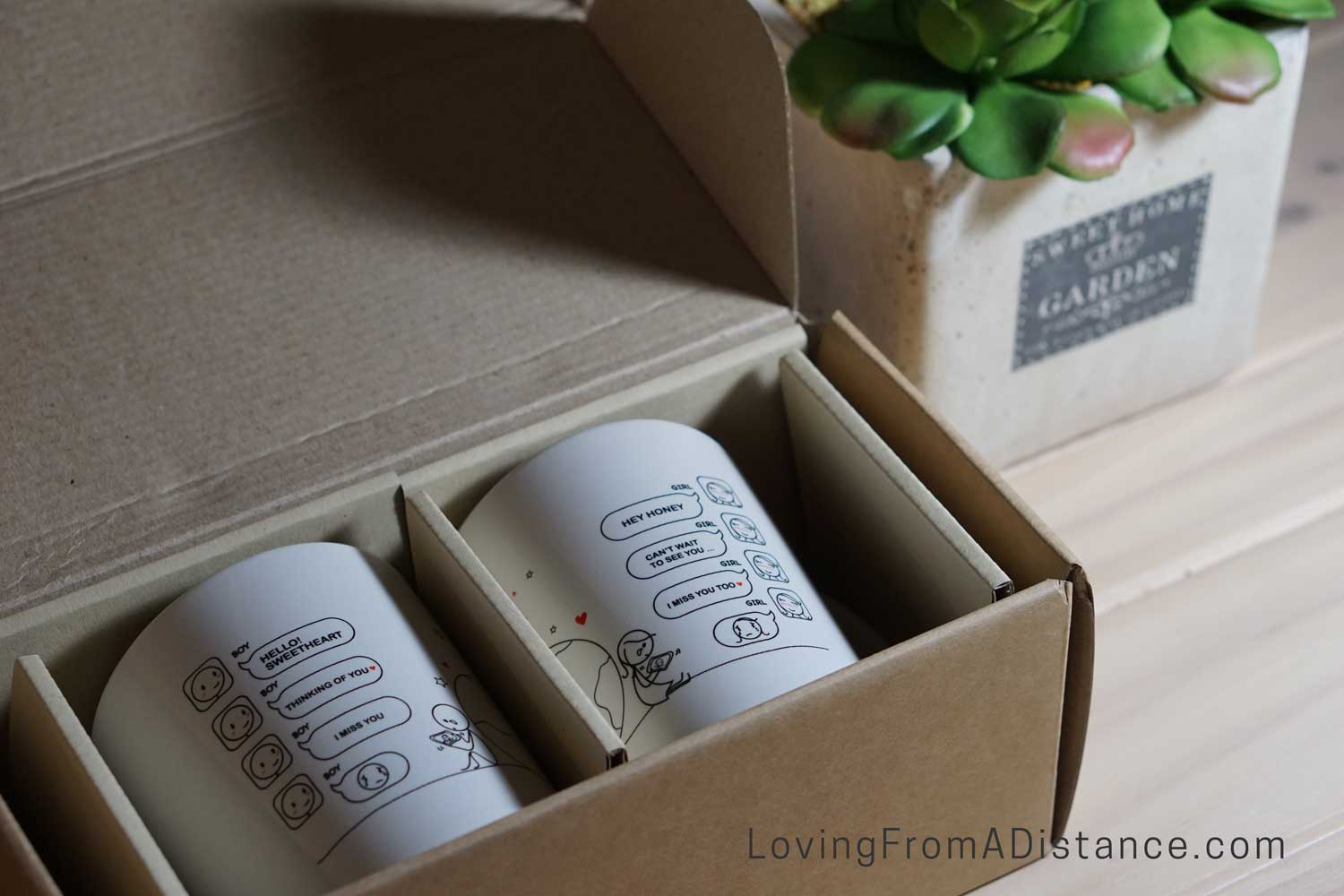 First, there was a crack of light, and then BOOM we were out. We were next to each other. I couldn't take my eyes off of Girl. I'll say, stoneware ceramic never looked so good! Just to be there next to her was amazing. I swear it was like we were two sides of the same coin. It just seemed like we should have been together since day one. But just as quick, Girl was taken from my side. I may have looked cool, but my contents were hot. It wasn't until a week later that, me, a hot 14oz cup of coffee, caught a glimpse of her and tea with milk, on the webcam. I was glad to know she was safe.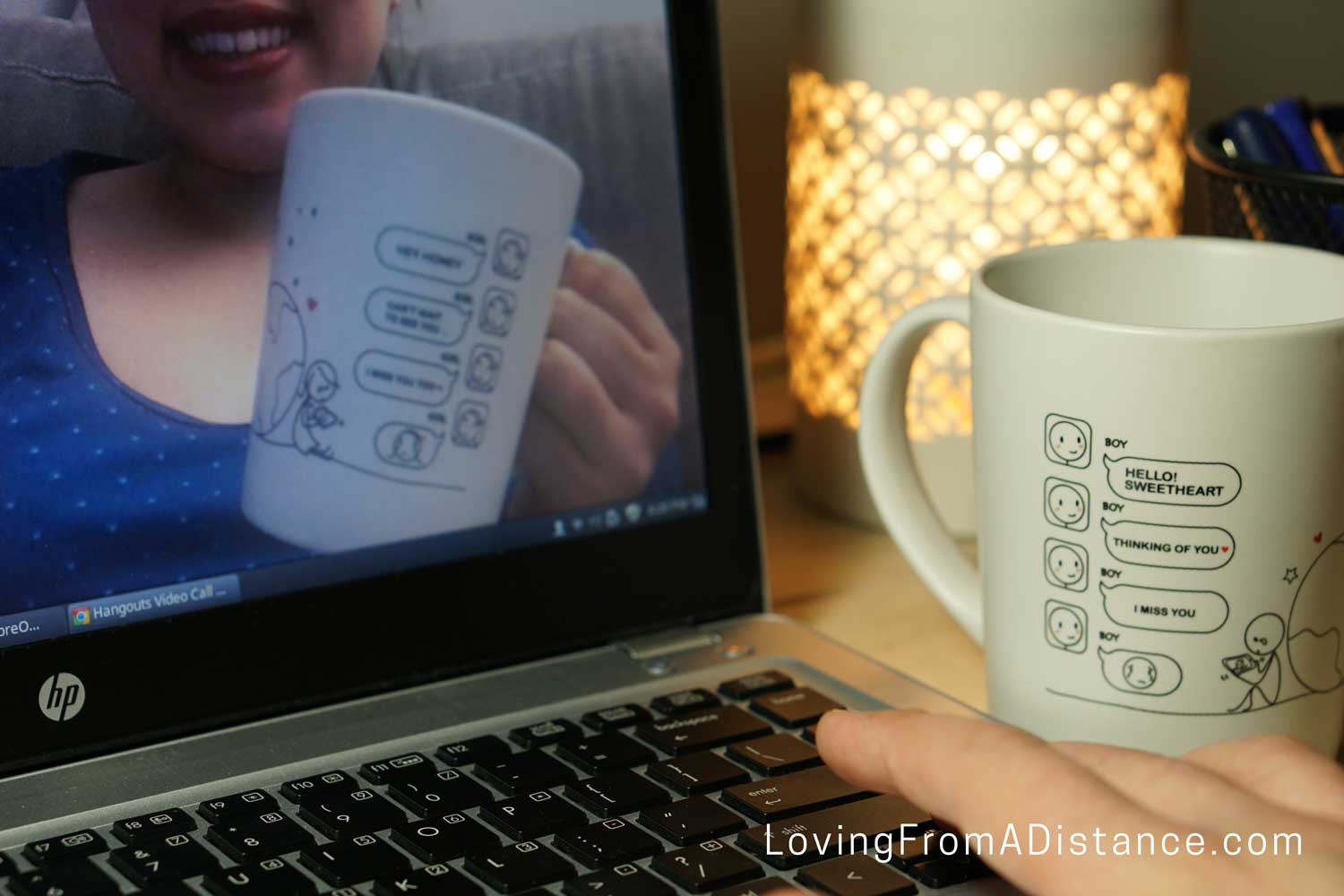 To sum up the next couple of years for you, there was a lot of texts, a lot of webcam chats, a microwave cake or two, and a lot of coffee. I still hung on to our time together, side-by-side, even though it was brief.
Then, one day – I heard a knock at the door. It opened up and there was Girl. She got right next to me, real close. We were together at last. Now, we do everything together. Breakfast, a relaxing bubble bath, then hang out drying in the sun. Which brings us to today, happy as ever. Thanks for listening, I'll have a cappuccino.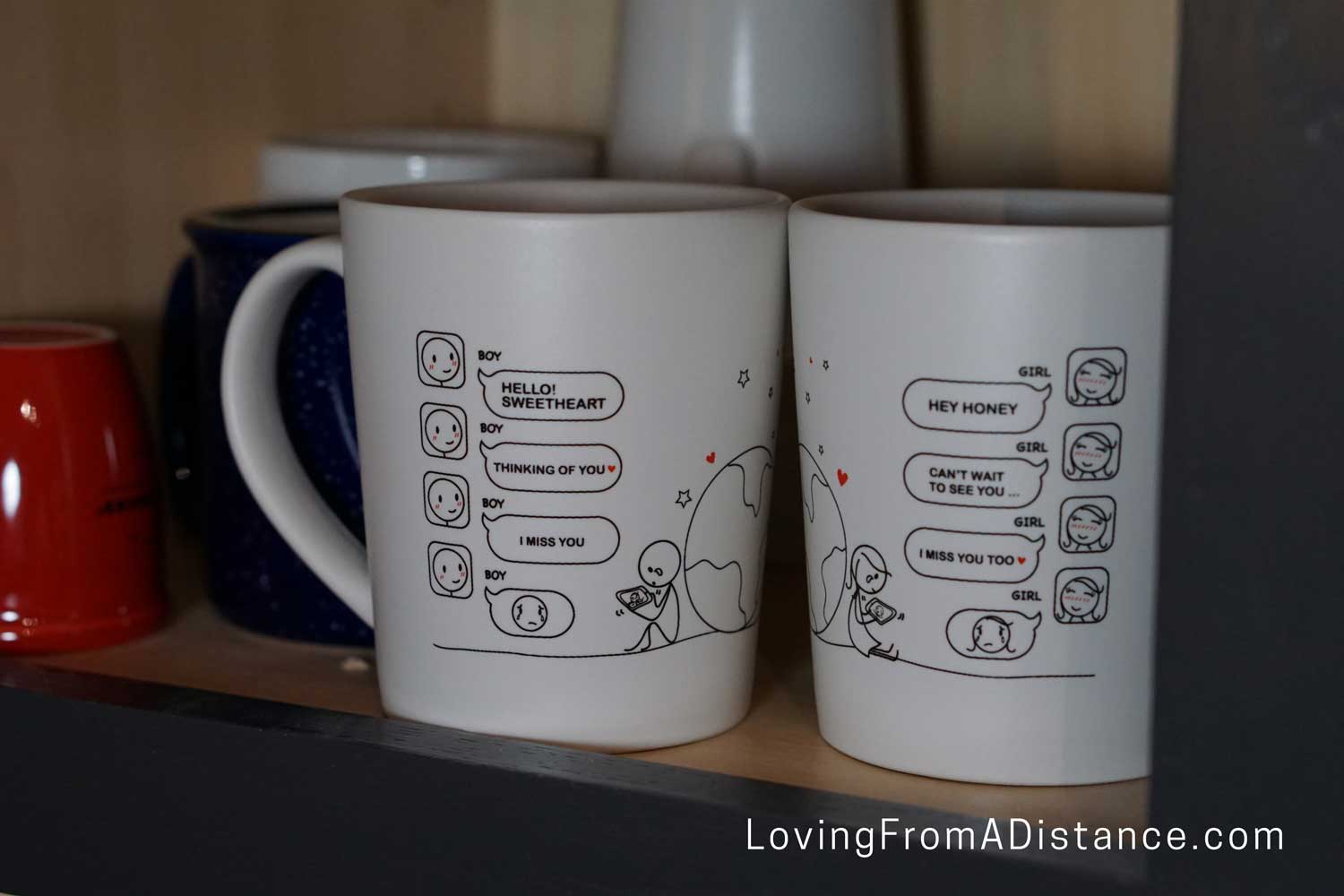 Wish You Were HereTM Coffee Mug Set
The Wish You Were Here™ coffee mug set from Boldloft includes two stoneware ceramic 14oz mugs that can stay together or can live apart. What better way to start each day but to hold a dishwasher safe mug that connects you to your loved one no matter how far apart you are. Each mug has a minimal, clean, adorable design made with eco-friendly ink. Michelle and Frank have had their very own Boldloft mugs for over 5 years. Believe us when we say that using this mug can make you feel closer to your significant other. As you use your mug, knowing its other part is in your love's hands somewhere else in the world, you just feel like you're together. Want to do something more than share a drink? Make a mug cake together on date night. Live your own life's story with Boldloft's Wish You Were Here™ mug set.
More From Boldloft
Enter to Win!
Be sure to share this giveaway with your partner so they can enter to win too! 🙂 Giveaway ends February 6th. You must complete both mandatory tasks in order to be eligible to win.
a Rafflecopter giveaway

This giveaway is open internationally. One winner will be chosen at random on February 6th at 11:59pm EST. Must complete all mandatory tasks to be eligible. The winner will receive a Wish You Were Here™ Coffee Mug Set from Boldloft.com. Prize includes shipping fees to the winner's mailing address.
This promotion is in no way sponsored, endorsed or administered by, or associated with, Facebook.