---
Dear Miss U,
So my ex-boyfriend broke up with me yesterday over text because we were a long distance relationship and I know I'm going to have a hard time coping with it. I know I am currently really young and everyone is saying that I can find someone else but I really don't think I want anyone else. I just want him. He said that he has no feelings anymore but when I asked if there's a chance to get back together in the future he said "there always will be" but why would he say that if he has no feelings for me? Will I ever get him back? I honestly miss and love him so much.
K
Dear K,
Loving and missing someone doesn't make them worthy of your adoration. I'm confident that someone who doesn't have the balls to actually call you to break up isn't ready to put in the kind of work long-term relationships take. A guy who respects you (and himself) doesn't break up over text or play games with your emotions. This is a minimum standard kind of thing, you know?
Beyond that, being young doesn't make your heart break less real, (nor does being older stop a person finding someone else!) and it's perfectly normal right now not to want anyone else. You need to give yourself time to heal.
I have no way to know if you will get him back, but if you do I hope it's in a few years when he's grown up enough to talk through relationship problems with you, and when you have come to the realization of your glorious self-worth so you don't take any crap.
I am sorry for your pain. Know that whether or not you have a future with this guy it won't always hurt this badly. The heartache is real, but it's temporary and you will whether the storm.
---
Dear Miss U,
I and my Bunny first met each other in class 11(2011).
Again through a common friend, I and my Bunny got in contact again in 2016 through WhatsApp. He regretted many a time for taking the wrong step last time i.e., in 2014. But this time I told him directly that we can't ever back in relation ever, we can max. become best friends but nothing more than that. But don't know why we can't control our emotions and again fell in love with each other and got in a relationship (LDR) in 2.12.2016. Till now we both are happy in this relationship. And planned to get settled after completing our studies. We both have started to follow the steps you mentioned in your article "making your LDR work" and many other on LDR.
Few important facts about our relationship are:
1. We were in a relationship for max. one month every time, except for this time (it's going to be 4 months in this April).
2. After completing our schooling in 2013 we met only once till now that also this time (after getting in relation in December'16).
3. After so many ups and downs in our relationship status yet we love each other a lot and plan to love each other forever.
So, now after analyzing our relationship status do you think we should continue our relationship further, as we are made for each other? One more question shall we plan for a date in our next meet so that we can get to know each other better than before.
If yes then please do suggest us some more tips as we really wanna get united forever and be successful this time in our relationship and get married soon after establishing ourselves in our respective grounds.
Tweety.
Dear Tweety,
I have edited your letter for brevity, but have read it in its entirety and have it open in front of me as I respond.
In answer to your first question I don't think I have the authority to declare that you (or anyone else) are made for each other, nor can I rightly say you are not, particularly since although you have known each other a significant amount of time the majority of that you weren't in contact much less in a romantic relationship. What I am qualified to tell you though is that you have to actually give the relationship a chance. It's not a plaything; nor is it a machine that you can turn off and back on again in the hopes of fixing problems. That would have to be my #1 tip for you: scratch "breaking up" right off your list of options. When you argue or make mistakes learn to apologize and be solution-focused rather than giving up or threatening to.
It's always wonderful to spend time in person, but if you think you need to do so to get to know each other better you are sadly mistaken. You can get to know each other intimately right now from where you are, and you do that by talking. Asking questions. Sharing stories. Listening without judging. Making yourself vulnerable. By all means, plan a visit! But don't act like your relationship isn't progressing in the times you're physically apart.
There's one thing you both need to realize: before this reconnection you were children. And you treated the relationship as inexperienced people do. Forgive yourselves for that and let it go. You kind of cheated in a relationship less than a month old when you were in high school? So what? Plenty of us did and went on to have lasting marriages full of respect and monogamy. Don't let stupid mistakes you made before you were even an adult change the way you see your relationship, each other or yourselves today.
Lastly, forget marriage. Marriage is so far away for you at this point it need not even be a blip in your imagination. Focus your energy on building a relationship worthy of marriage because marriage doesn't fix your problems. Marriage will not inherently make your relationship stronger. Getting married will not teach you to stop the breaking-up-and-getting-back-together. So forget it for now. There can be no forever if you're not even sure there should be a tomorrow (and as you've asked me if you should continue the relationship I can tell you're not feeling secure in your relationship's prospects.)
I wish you all the best of success.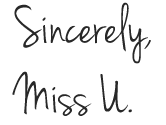 What do you think? Let us know in the comments below!
---
Search for Miss You Issues
Browse our forum for support and advice from other people that are in long distance relationships.