---
Dear Miss U,
I've been dating this guy from Mexico for almost a year now. It was going great but I ended it because I felt as if I put more effort into the relationship and now he wants a second chance to show me he will do anything possible for me. I really want to get back with him but I'm afraid that everything will be the same again. I plan to go see him but I'm not sure if it's the best idea. Should I get back with him or should I leave him?
Citavo
Dear Citavo,
I'd recommend giving it another go. He's super young, how was he supposed to know what role he needed to play in the relationship until he got a bit of experience? Work at it, keep the lines of communication open, and if it doesn't work out at least you both got some practice!
Good luck
---
Dear Miss U,
I met this guy a few months ago through a common friend. He lives in Washington and I am from Japan. He used to send me plenty of snaps and long messages before but as of this writing, he seems to be cold and distant. I really like him so much. He didn't text me back right away like he used to. We communicate only using Snapchat, Facebook, and Instagram. He used to be so sweet all the time but not anymore. I am falling in love with him already. He even made promises before for us, but I no longer hear those words in our conversations. I asked him what's wrong but he just told me that I am too sensitive.
What should I do?
Kris
Hi Kris,
It irks me that people often think of sensitivity as a negative quality. It's a hard world built upon cruelty and exploitation; I think we could all use more sensitivity – and more love – not less.
I would recommend talking to him about needs, expectations, and above all how much those "sweet" little words meant to you. So often people get lazy once they are secure in the relationship and they stop doing all the things that made their partner fall in love in the first place. Courting isn't just for the start of a romance – you should court until the day you die.
With that said, texting isn't necessarily an immediate thing. You never know if the person has their phone or what they are doing and so you just can not expect a timely response every time. If you want to talk in real time pick up the phone and call him; there are a lot of cost-effective options available for this. Facebook even has a calling feature now!
Beyond that, realize the relationship is still new. You're both still finding your feet, setting boundaries, and getting to know each other. You're bound to make mistakes and have rough patches in the process.
---
Dear Miss U,
My girlfriend and I have been dating for 2 months and I am only a few hours drive away from her. In these two months, everything was going well but she is a bit pessimistic and she dedicated her life to please her family. I wanna make her happy by on her own and I always offer something new to make closer and create hobbies together. But these two weeks is her exam week so she never sleeps and never eats or drinks and she is so stressful. When we are on the phone she never tells me anything and she said that in these kinds of times she wants to be alone yet I think it is because I am her first boyfriend and she never had someone to care about her.
So what should I do? Should I give her space and wait for her to hit me up or support her more?
Metin
Hey Metin,
Sometimes we support our partners BY giving them space, these things are not mutually exclusive! Secondly, yes she is young and this is her first relationship so she might not yet know what she needs, but it is not your place to try and tell her what she wants or decide anything for her.
Message her maybe twice a day with something uplifting. Tell her you believe in her, that you're proud of her, that you admire her dedication, that smart girls are sexy etc. and then get out of her way and let her get her work done. Show her you've got her back and that her dreams are your own without demanding more time than she has to give right now.
Beyond that, family really is everything. You can impress her by being as good to her family as you are to her, and by being involved with your own family.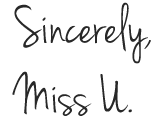 What do you think? Let us know in the comments below!
---
Search for Miss You Issues
Browse our forum for support and advice from other people that are in long distance relationships.